Community Science for Sustainability
Future Earth Australia has partnered with the American Geophysical Union's (AGU) Thriving Earth Exchange to convene and support a series of community science projects for sustainability.  
What is Community Science? 
Community science is the process by which scientists and communities do science together as equal partners to advance one or more community priorities. Community Science is designed to make a tangible local impact.
It encourages communities to guide, participate in, learn from, and benefit from science. Community science is also a means for researchers to learn how their specialised knowledge is required in application by communities, guiding research and knowledge-building priorities.
When done well, it can enhance community capacity, advance equity, enrich scientific practices, diversify the sciences, address global challenges, and build public trust and support for science. In this context, "science" is understood to be an inclusive suite of activities (encompassing research, engagement, education, synthesis, and application) nested in a range of intersecting sets of skills, expertise and ways of knowing with diverse cultural roots. We invite you to review the Thriving Earth Exchange Statement on Integrity in Community Science for greater insight.
Communities know their sustainability priorities best. Future Earth Australia will facilitate communities and scientists to co-produce actionable science which addresses a local or regional concern. Tapping our extensive network of research partners and pairing it with our experience in managing projects across different parts of society, Future Earth Australia will deliver actionable science for communities' sustainability priorities. We will also share this high-quality research back into the academic, policy and practice communities to enhance sustainable practice and learning in other contexts.
Working with as a scientist or specialist in a community science project is an opportunity to leverage your science for good, learn new skills, develop new friends and colleagues, and expand your notion of what it means to be a scientist. Community scientists/specialists are people at any career stage who offer their technical skills and expertise to help communities tackle their most pressing problems. 
Future Earth Australia will be facilitating community science projects by collaborating with Thriving Earth Exchange, whose model has been exceedingly successful. For a comprehensive overview of the mission and practice of community science, visit the Thriving Earth Exchange website.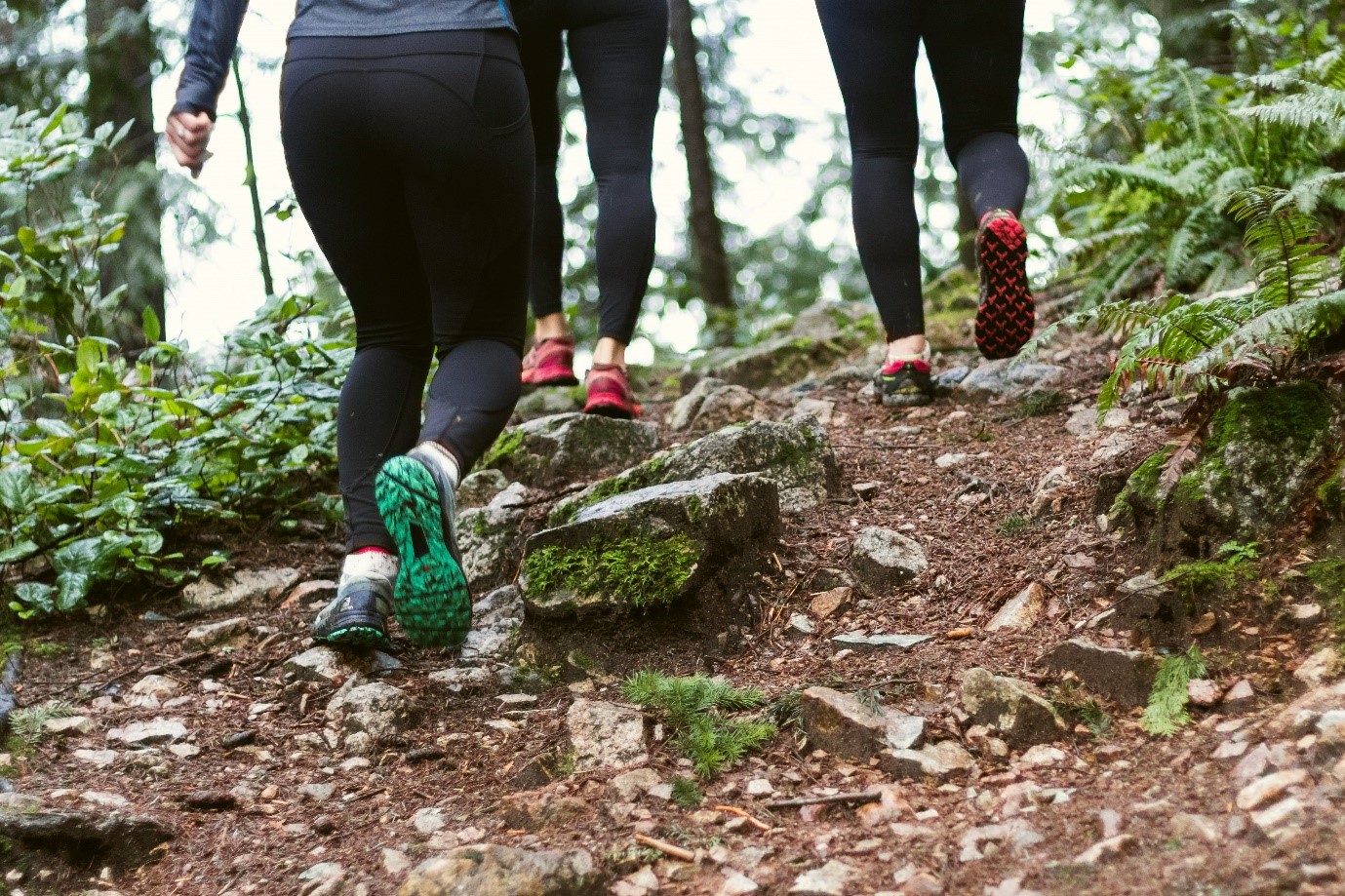 Opportunities to be Involved
There are a range of opportunities for communities, scientists and specialists, and the public to get involved with community science.
Scientists, researchers, and specialists: We are currently seeking scientists, researchers or specialists to co-produce a community science project to advance the sustainability priority of the following communities.
Project descriptions below give an overview of the sustainability priority, context, project and required expertise, and can be found at the bottom of this page.
Tallangatta Health Service, Tallangatta VIC – assessing environmental conditions to establish a large, sustainable community garden.
Warren Catchments Council, Manjimup WA - exploring community-engaged processes for local fire management in a warming world.
Please email Eleanor (eleanor.robson@science.org.au) to express your interest in partnering on a suitable project listed.
Along with specific skills and knowledge sets for particular projects, we also maintain a database of specialists, scientists and researchers who are interested in contributing their skills in future. If you would like to be added to this list, please email Eleanor.
Communities: In June 2020, we closed our Call for Communities as part of our first cohort of community science projects. We will now be embarking on the scoping phase of selected projects over the next month. Future Earth Australia would like to sincerely thank all applicants for their excellent project proposals.
If you are part of a community with a sustainability priority that could be advanced by a piece of research, we would love to hear more about it. While we do not have a Call for Communities open currently, feedback on the areas and issues that local communities are grappling with is important for developing our initiative and broader policy work. Please email Eleanor (details above) with your feedback and other ideas.
Click here to see Past Opportunities
Community Science Approach in Four Phases
Future Earth Australia uses Thriving Earth Exchange's 4-phase model to support each community science project through its 6 to 12-month lifetime. 
Each project begins with an intake of communities who have a sustainability priority they would like to advance through a community science project. Once the community has been accepted into the initiative, they begin on the 4-phase journey.
Once a community's sustainability priority has been scoped into a project description, Future Earth Australia then seek and match the community with a pro-bono scientist/specialist who has the expertise and willingness to be partners in developing the research together. The project is managed and administered by Future Earth Australia so that the community and scientist/specialist can work together seamlessly to solve the issue at hand. Once completed, Future Earth Australia, the community and the scientist/specialist shares the findings.
For more in-depth information about Thriving Earth Exchange and the 4-phase model, please click the image below.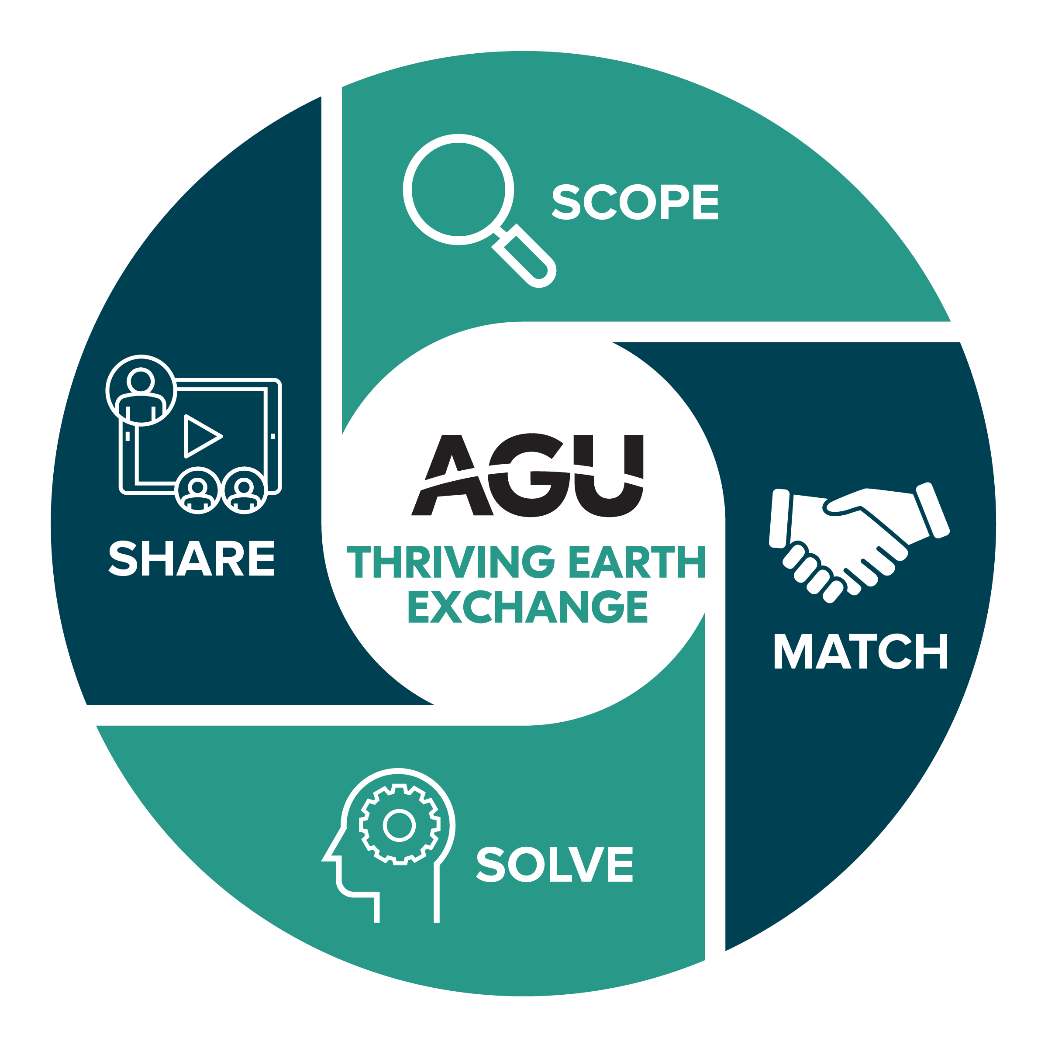 Our Partnership with Thriving Earth Exchange
Thriving Earth Exchange launched in 2016 and it has exceeded all its initial goals while simultaneously developing a successful and scalable community science approach. By 2019, the program had enabled over 100 projects in communities with a collective population of over 17 million people. 
Thriving Earth Exchange helps connect local communities with scientists to co-design and co-produce projects that advance local priorities related to natural resources, climate change, and natural hazards. Its mission is to strengthen and enhance collaboration among communities, scientists, and partner organisations so that all communities can build healthy, resilient, thriving, just, and ecologically responsible futures. 
Future Earth Australia is bringing this highly successful model to our region. By connecting with community leaders who need scientific expertise on their sustainability priorities, sourcing a team of pro-bono scientific experts to serve, and facilitating the co-design, development, and execution of the project, we will facilitate actionable science for the wellbeing of communities.