SRI2020: Call for Popcorn Sessions and Demonstrations
Share the stage with leading experts in sustainability research at SRI2020
Submit an abstract by February 16, 2020 for the opportunity to deliver a popcorn session or demonstration session at the Sustainability Research & Innovation Congress 2020 (SRI2020).
SRI2020 is the world's first transdisciplinary gathering in sustainability – it will be a space of fierce advocacy for sustainability scholarship and innovation, collaboration and action.
The Congress, which will take place from June 14-17 in Brisbane, Australia, is a unique opportunity to connect with the global sustainability community, learn about the latest sustainability science, create novel networks and partnerships, explore new ideas, gain visibility, inspire and be inspired.
Popcorn sessions
Popcorn sessions feature short 7-minute talks to present your research or work. These dynamic sessions are designed to bring people together to learn about the latest and most compelling advances in sustainability in a particular discipline, theme and/or geography.
"Popcorn Sessions are made up of eight short presentations by different speakers on the same topic. The idea is that they collectively show different ways of approaching a sustainability challenge," explains Makyba Charles-Ayinde, co-chair of the SRI2020 Program Committee. "We're looking for speakers who can present cutting edge, high-quality work that is solution oriented."
Popcorn Sessions are being held on a variety of topics addressing some of the most important challenges and areas of research within sustainability science.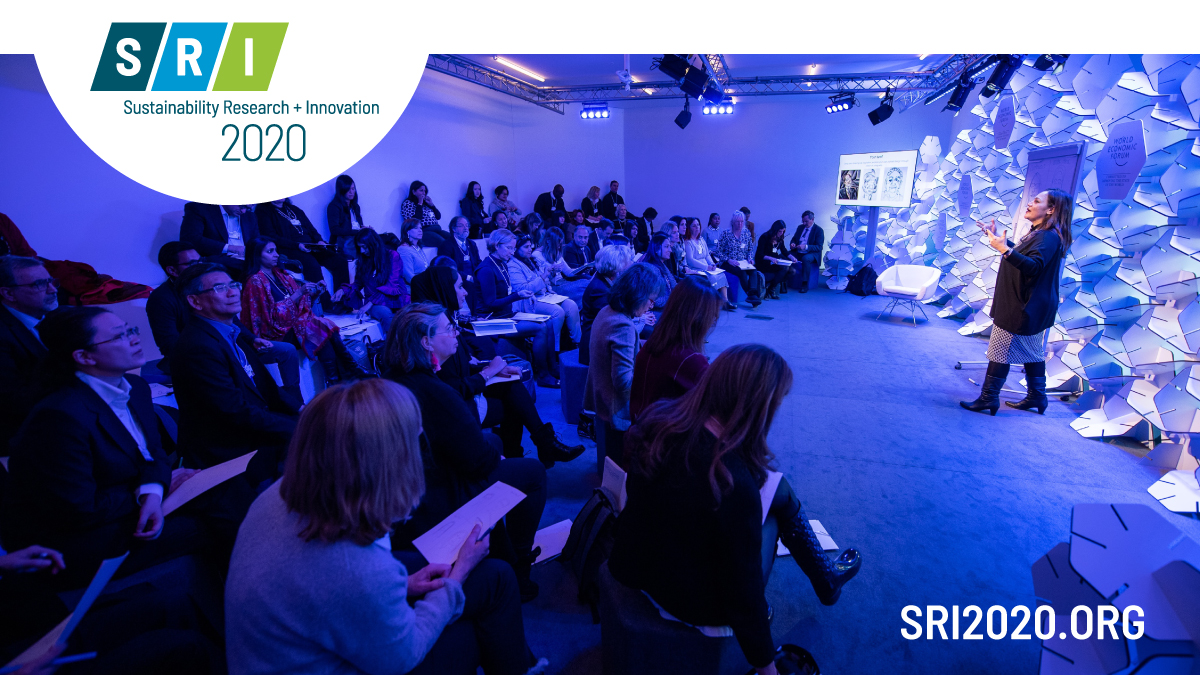 Running for 90 minutes, each session features 8 speakers who will each present 20 slides for 20 seconds per slide. The sessions are divided into two rounds of four talks. After each round, the four speakers move to the corners of the room, and the audience engages in discussion with one or more speakers of their choice for 14 minutes.
This interactive format offers an opportunity for both knowledge sharing and learning and for participants across disciplines to interact and connect.
Speaker abstracts will be assessed based on academic and/or intellectual merit, its relevance to the chosen Popcorn Session topics, its link with any of the SRI2020 even themes and the novelty and creativity of the approaches and solutions proposed in the talk.
Popcorn Session topics
Speakers should apply to present within one of the following Popcorn Sessions:
Developing an industrial ecology marketplace for plastic waste

Past global changes as indicators for future changes and strategies for sustainability

Transformations to Sustainability through Transformations in Air Travel - Perspectives from Science

Advances in Earth Observation for Biodiversity and Ecosystem Monitoring

Integrativity in complexity: knowledge co-creation at the food-water-energy nexus

The role of biodiversity for transformative change towards sustainable development

Sustainability, the Asian Way (or Sustainable Transformations, Can Asia Lead the Way?)

Critical social-science perspectives on transformations to sustainability – emerging framings and approaches

North-South Participation Through Engaging Communities for implantation of Sustainable Development Goals Harnessing Science, Research and Innovation
Demonstration Sessions
Applications are now open for Demonstration Sessions at SRI2020 for hosts to present innovations such as technologies and hardware, visual tools, creative installations and other physical and interactive assets for use in sustainability. 
Demonstration Sessions will be held in a high-traffic area of the event and allocated a 2.5-hour period during which hosts can schedule multiple demonstrations or exhibits, or run these on a rolling basis, to make up one session.
"This is a really exciting format for private sector, research and community groups alike to showcase their innovation and get direct access to hundreds of leaders in sustainability across government, science, civil society and more," says Josh Tewksbury, the Future Earth USA Global Hub Director.
"We think that the interactive nature of the sessions will be a hit with congress attendees who'll be able to engage with presenters and learn more about their innovation."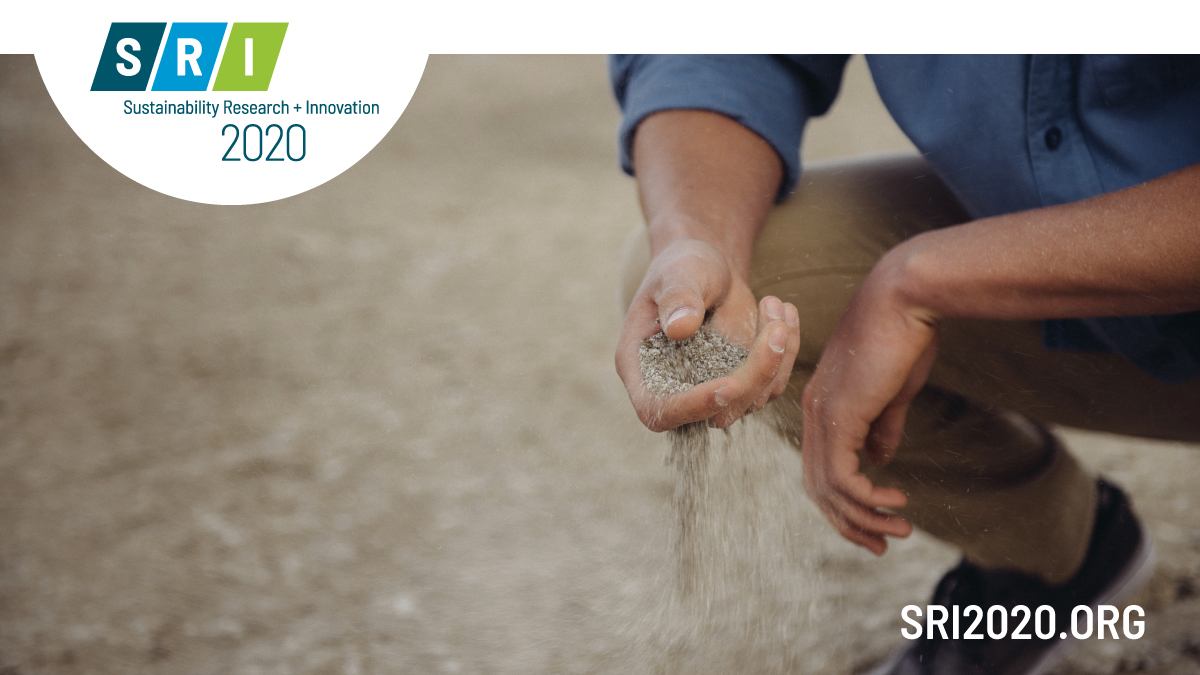 "What we're offering is a flexible session that can be used to showcase anything from applications for decision support, to games, illustrative examples of innovations, or really any technology, service or tool for the global sustainability challenge," adds Erica Key, the Executive Director of Belmont Forum.
Demonstrations can be followed by a moderated discussion and questions from the audience, and proposals are encouraged to include interactive and innovative designs that increase audience participation.
Applications close February 16, 2020.
For more details and to apply, visit the SRI2020 website.