Sustainability Research and Innovation 2020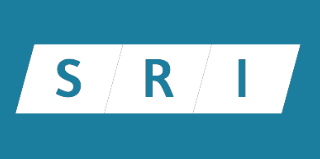 We are pleased to announce that the Belmont Forum and Future Earth are launching an innovative global event series focused on Sustainability Research and Innovation (SRI).
SRI will bring together a global community of changemakers, driven by a common goal to accelerate transition to sustainability. The first SRI, in partnership with Future Earth Australia and a local consortium, will be held in Brisbane, Australia from 14-17 June 2020 and it welcomes practitioners, researchers, funders, innovators, thought leaders, policy-makers, and industry partners across the broad spectrum of communities working to solve local to global sustainability challenges. The SRI 2020 congress will be a unique, highly interactive event and will establish a home for global sustainability research. At SRI 2020, the world's foremost research and innovation communities will share successes, exchange views, and work across disciplines and sectors to support a global transformation to sustainability. Future Earth Australia is bringing the Belmont Forum to our region; enabling talks to increase access by Australian researchers to Belmont Forum research partnerships.
Currently, SRI is accepting submissions for the following four session types: Fora, Training & Workshops, Popcorn Sessions, Alternative Design Sessions. The call for session proposals is open until November 15, 2019.
Once accepted sessions are announced, there will be a subsequent call for abstracts in which you can propose contributions into accepted sessions and open sessions.
There will be a wide variety of ways to attend and participate in SRI2020; whether it be designing a session, presenting, attending as a participant, or volunteering at the venue. Registration will open in January 2020.
Find out more on the SRI website and submit your proposal through the submission portal.